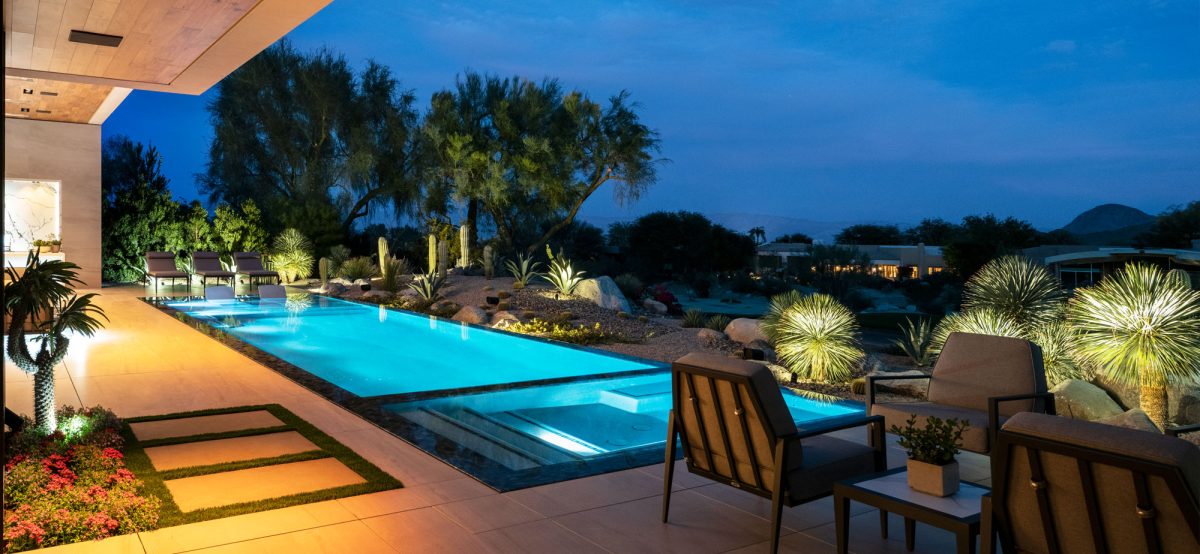 Swimming pools have long been symbols of luxury, relaxation, and family fun. Over the years, pool designs have evolved from simple backyard additions to architectural masterpieces, enhancing landscapes and providing aesthetic beauty. One such design that has gained immense popularity is the outdoor linear pool. Its clean lines, geometric clarity, and modern aesthetics have made it a favorite among homeowners and architects alike. Let's dive into the world of outdoor linear pools and discover what makes them so captivating.
1. Modern Aesthetics with a Minimalist Touch
The defining feature of an outdoor linear pool is its straight lines and rectangular shape. Unlike the freeform pools that replicate natural bodies of water with their irregular shapes, linear pools are a nod to modernity and minimalism. Their clean, sharp lines are reminiscent of contemporary architectural designs, as showcased in this piece by Pullcast.
2. Versatility in Design
While the basic shape of a linear pool is rectangular, it offers immense versatility. From the pool's size and depth to the surrounding deck area, everything can be tailored to fit the specific requirements of the space and the homeowner's preferences. Moreover, for homes with narrow yards or limited space, a linear pool can be a perfect fit, making optimal use of available real estate. Check out some innovative designs featured on Homeandgardens.
3. Ideal for Fitness and Laps
The straight design of an outdoor linear pool makes it ideal for those who love to swim laps. It provides a clear, unobstructed path for swimming, making it perfect for fitness enthusiasts. Whether you're training for a competition or simply love starting your day with a refreshing swim, a linear pool has got you covered.
4. Easy Integration with Home Architecture
Linear pools are often easier to integrate with contemporary home designs. Their geometric shape aligns well with the structure of modern homes, creating a seamless transition from indoor to outdoor spaces. Whether it's adjacent to a patio, beneath a pergola, or aligned with a house's length, a linear pool complements its surroundings without overwhelming the landscape.
5. Efficient Use of Space
An outdoor linear pool, by virtue of its design, ensures maximum utilization of space. It can be strategically placed to ensure there's still ample yard space for other activities or landscaping elements. Moreover, its simplistic design makes it easier to plan for additional features, like a built-in spa or an extended shallow area for lounging.
Building Your Dream Outdoor Linear Pool with Expertise
Designing and constructing an outdoor linear pool requires precision, an understanding of the landscape, and an appreciation for modern aesthetics. While the design appears simple, ensuring its perfect integration with the surroundings and optimizing its functionality can be challenging.
Enter Azure Pools & Spas. Our team, backed by years of experience and a passion for excellence, has mastered the art of crafting stunning outdoor linear pools. We take the time to understand your vision, evaluate the landscape, and then transform your dream into a breathtaking reality.
In conclusion, an outdoor linear pool isn't just a swimming pool; it's an architectural statement, a functional marvel, and a testament to modern design. Whether you're envisioning a serene oasis or a lively aquatic playground, with Azure Pools & Spas, you can be sure of a masterpiece that stands the test of time. Dive into elegance; dive into perfection.